A Geographic Information System (GIS) is a computer-based tool that can store, create, manage, analyze, and display geographic or spatial data on a map.
NC State GIS uses this technology to collect, update, distribute and analyze geographic information.
Contact: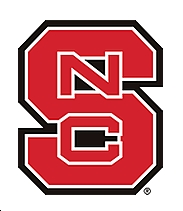 Andy Belcher, GIS Manager/Developer cabelch2@ncsu.edu
Dave Wynne, GIS Project Manager dswynne@ncsu.edu
Sara Hopkins, GIS Technician sphopkin@ncsu.edu
Heath Huovinen, University Surveyor hehuovin@ncsu.edu
Please note: If you have a time-sensitive question or request, please
call 919-513-1132 for the fastest response.
Frequently downloaded GIS files.
GIS Data Collection Standards and Geospatial Data Standards  |  Revised Sept. 2018
Enterprise GIS Steering Committee

Information about committee members, meetings, and more.
Frequently asked questions for GIS.