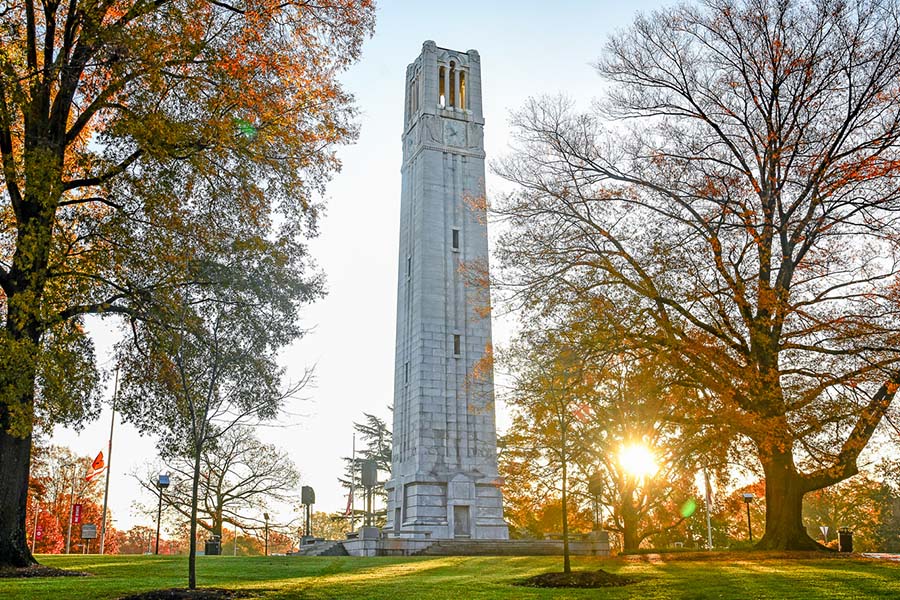 Welcome to University Mail Services
Delivering great customer service every time.
Overview
University Mail Services strives to provide courteous, cost-effective, high-quality mail services to our customers. We work exclusively with the United States Postal Service. Items sent or received via FedEx or UPS are done outside of our department.
We use the "campus mailbox" to identify delivery locations within the University. Each department has been assigned a four (4) digit campus box number. The university directory lists box numbers for individuals. Use campus box numbers as part of your return address for external mail. The campus box number is also the + 4 of your ZIP code.
Mail Delivery
Mail Services delivers to one designated mail area in each building. All campus boxes within that building receive their mail in the same spot. In-suite service is provided for accountable mail which requires a signature. Contact Mail Services (919-515-9859) if you wish to pick up your mail from Mail Services.
Proper Formatting of Mail
Once a day, campus mail is picked up, sorted and distributed throughout the campus. A button-and-string interdepartmental envelope (no postage required) should be used to send mail to another department. You may request these from a Mail Services representative. Be sure to cross out all previous names and addresses. Campus mail cannot be used for personal or any non-university businesses.
Think and Do With Us
We have new automated ways to serve our customers! Take advantage of online purchase order requests, package tracking and supply orders today.
Claim Your Den!
Do you work for the university and changed locations recently? Help us deliver your mail to the right location. Updates are fast, easy, and can be done through MyPack Portal. When complete, the information will be updated in the campus directory. Follow these simple instructions to update your campus box:
Go to MyPack Portal Home
Select the "Personal Details" tile
Click on "Work Location" (lefthand side)
Under Work Location, find "Business Mailing Address"
Click on Campus Box
Update your new campus box and save
Contact Mail Services
Mail Services
Sullivan Shops II
621 Motor Pool Street
Raleigh, NC 27695-7540
Campus Box 7540
Phone: 919-515-9857 or 919-515-9859
Hours: Monday – Friday, 7:00 am – 3:30 pm
Intercampus Mail
Campus Mail must be addressed as follows:
RECIPIENT NAME
NCSU DEPARTMENT NAME
CAMPUS BOX NUMBER
USPS Mail
USPS Mail must be addressed as follows:
RECIPIENT NAME
NCSU DEPARTMENT NAME
CAMPUS BOX NUMBER
RALEIGH, NC 27695