Facilities Modification Requests
To submit a Facilities Modification Request using ServiceNow or to view your existing request click here. Please call or email Jeff Luz, (919) 218-1352 or jluz@ncsu.edu, if you have any questions or issues using the form. Help with common functions can be found here.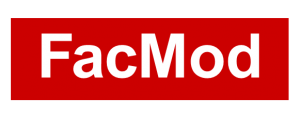 A Facilities Modification Request (FacMod) is required for all modifications and alterations to campus facilities. The request involves a cursory review taking five working days. Upon completion of your FacMod review, you will receive an approval memo (with conditions) and will be assigned a Project Manager from the Construction Services Projects Group (an in-house contractor), Capital Project Management (if design is required), or Contract Services (outside contractor).
Your request is reviewed for issues such as; aesthetics, compatibility with the University Master Plan, hazardous conditions, the capacity of building systems, and life safety. Examples include everything from a new electrical outlet to a complete space renovation. If you are unsure if you need a FacMod, please call 919-515-9160.  More information can be found at  http://policies.ncsu.edu/regulation/reg-07-25-01 – REG 07.25.01 Alteration, Renovation, Maintenance and Repair of Facilities.
To submit a Facilities Modification Request click here.