To submit a Facilities Modification Request using ServiceNow or to view your existing request click here. Please call or email Charles Brown if you have any questions or issues using the form. Help with common functions can be found here.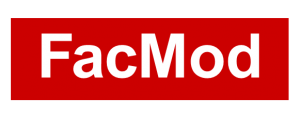 Facilities Modification Requests (FacMod) are required for all modifications and alterations to campus facilities. The request process is a cursory review that takes about 10 working days. Your request is reviewed by departments within the Facilities Division and other campus units for issues such as; aesthetics, compatibility with the University Master Plan, existing hazardous conditions, capacity of existing building systems, and life safety.
Examples include everything from a new electrical outlet to a complete space renovation. If you are not sure if you need a FacMod, please call 919-515-9160.  More information can be found at  http://policies.ncsu.edu/regulation/reg-07-25-01 – Alteration, Renovation, Maintenance and Repair of Facilities.
Upon completion of your request review, you will receive an approval (with conditions) memo and be assigned a Project Manager from one of these units. The Construction Services Projects Group is an in-house 'contractor' that can handle small projects. Capital Project Management manages projects that may be slightly more complex and require the services of an outside designer.
Please note that in most situations the addition of lab exhaust requires the services of an outside designer. Alterations and additions to building systems must be analyzed relative to the existing capacity of HVAC systems and engineered to address life safety and occupant comfort.
To submit a Facilities Modification Request click here.