Capital Project Management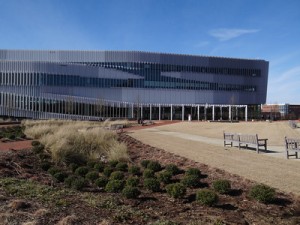 CONTACT
Capital Project Management
Administrative Services Building III
2601 Wolf Village Way, Suite 331
Raleigh, NC 27695-7520
Campus Box 7520
MISSION STATEMENT
Capital Project Management effectively manages the design and construction of the campus environment in support of teaching, learning and research at North Carolina State University.
VISION STATEMENT
Capital Project Management will provide successful delivery of Capital projects through exemplary Design and Construction expertise and effective collaboration with all University stakeholders.
PURPOSE
The primary purpose of the Capital Project Management (CPM) department is to support teaching, research, extension, and other activities of the University through timely and economical completion of design, construction, renovation and/or repair, and other improvements to the facilities. Accordingly, CPM administers all University, Endowment and Research Corporation design and construction for formal capital improvement projects. Formal projects are defined by General Statutes as being valued in excess of $500,000 and are subject to oversight by the Office of State Construction and governed by the State Building Commission via Legislative authority.
ADDITIONAL RESOURCES
OUR EMPLOYEES
Organization Chart