Building Address: 3110 Faucette Drive (show on map)
Building Abbreviation: DSW
Building Number: 117
Precinct: Central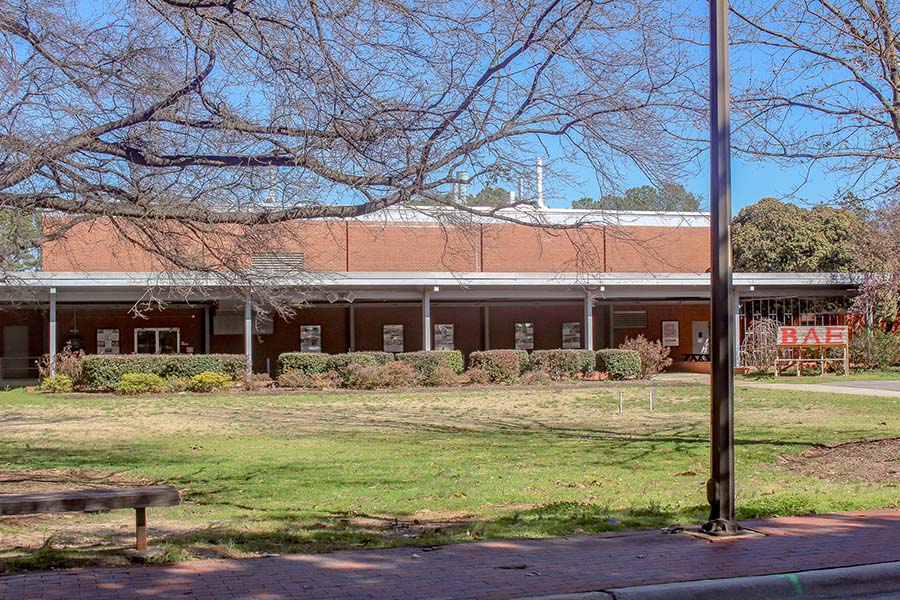 Constructed in two stages, Weaver Laboratories have a total area of 15,943 square feet. The laboratories house research methods in providing agriculture with a more powerful means of production. The name of the building honors David Stathem Weaver (1896-1966).
Weaver served NC State for 40 years and dedicated his professional life to taking the drudgery out of farm work through the use of machinery. He kept a reproduction of Millet's famous painting "The Man with the Hoe" in his office to remind him of his goal of mechanization. Students in the twenties, however, were amused by his prediction that they would live to see tractors replace mules.
A native of Ohio, Weaver arrived at NC State to work on his master's degree, which he obtained in 1925. He returned to NC State in 1937 as head of the agricultural department and specialist in charge. In 1950, Weaver succeeded I.O. Schaub as director of the Agricultural Extension Service. Afterwards, he became special assistant to the dean of agriculture until retirement. Weaver was known throughout the state as the "father of rural electrification." He received numerous awards and an honorary Doctor of Humanities from the university in 1964.
Campus Buildings
Campus Map