Building Address: 1081 Varsity Drive (show on map)
Building Abbreviation: FHD
Building Number: 158B
Precinct: Central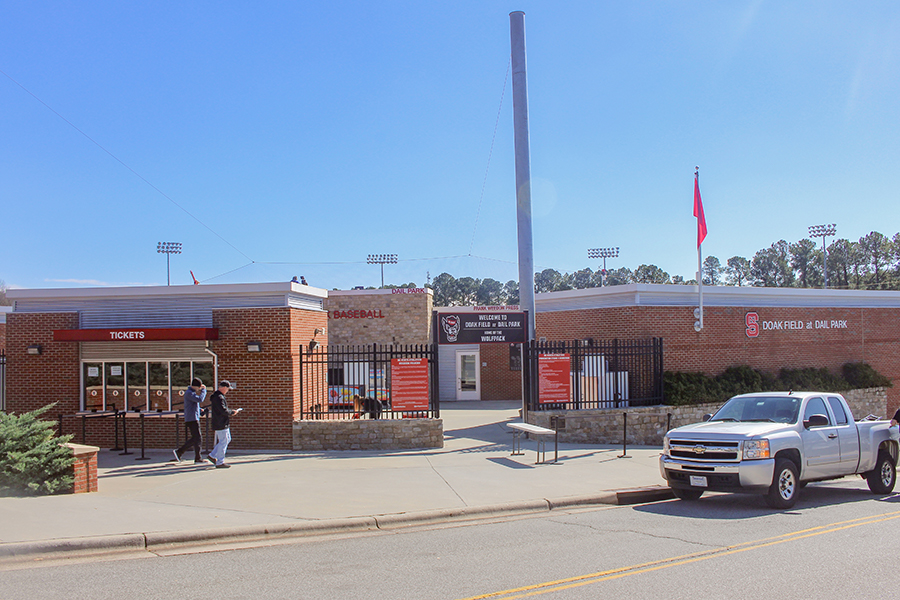 Doak Field opened in 1966 and has served as the home of Wolfpack baseball since then. Following the 2002 season, the Doak began a $6 million renovation. The entire grandstand structure was raised, the playing field was leveled and a state-of-the-art drainage and irrigation system was installed. Upon installation of the drainage system, new turf was put down, giving Doak Field one of the finest playing surfaces in all of college baseball.
Doak Field was named after Charles Glenn Doak (1884-1956), who coached the NC State baseball team from 1923-1955.
Dail Park was named in honor of Wolfpack Club boosters, Curtis and Jacqueline Dail of Garner, N.C. With a lengthy history of supporting NC State athletics, the Dails have several other NC State facilities named in their honor including Curtis & Jacqueline Dail Softball Stadium, Dail Basketball Center, Dail Outdoor Practice Facility (football), and the Curtis & Jacqueline Dail Outdoor Tennis Stadium.
Campus Buildings
Campus Map