Building Address: 2791 Pillsbury Circle (show on map)
Building Abbreviation: FOX
Building Number: 076
Precinct: North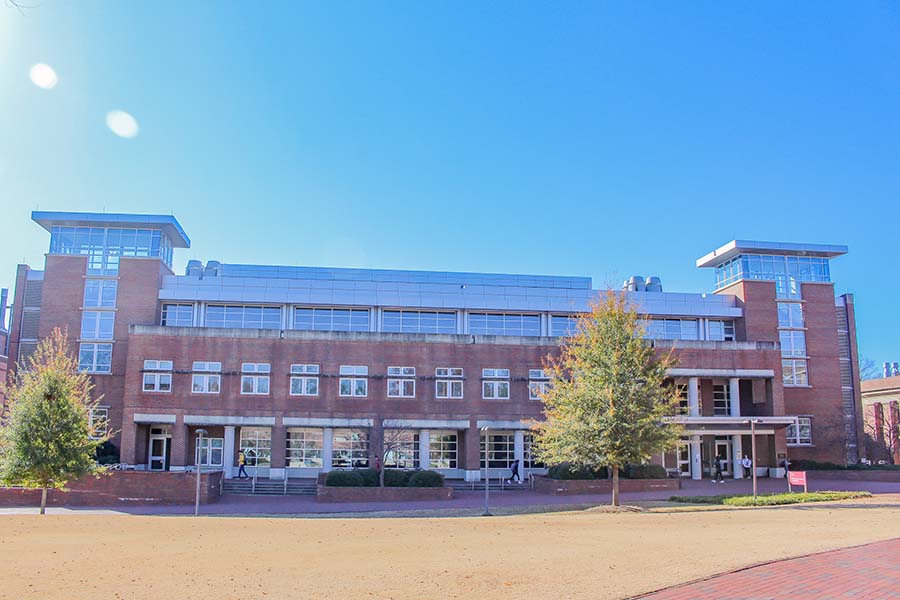 The Marye Anne Fox Science Teaching Laboratory at main campus consists of construction of 70,700 gross square feet (gsf) of instructional laboratories and classrooms for chemistry and physics, along with the construction of 40,500 gsf of instructional laboratories, classrooms and greenhouses for horticultural sciences.
The facility is the first NC State University, fully bond funded major building to be completed after North Carolina's voters approved the historic $3.1 billion University and Community College Bond Referendum in November 2000.
In 1998, Dr. Marye Anne Fox became Chancellor of North Carolina State University, the first woman to hold the institution's top post. Her tenure saw a doubling of the number of buildings on Centennial Campus, an expansion of fund-raising activities, development of new multidisciplinary programs, and a dramatic increase in patents held by the university. Under Fox's guidance, NC State became a national pacesetter in biotechnology, nanotechnology, genomics, bioinformatics, and nonwoven textiles. Fox left NC State in 2004 to become chancellor of the University of California, San Diego.
Campus Buildings
Campus Map