Building Address: 2800 Faucette Drive (show on map)
Building Abbreviation: JOR
Building Number: 058
Precinct: Central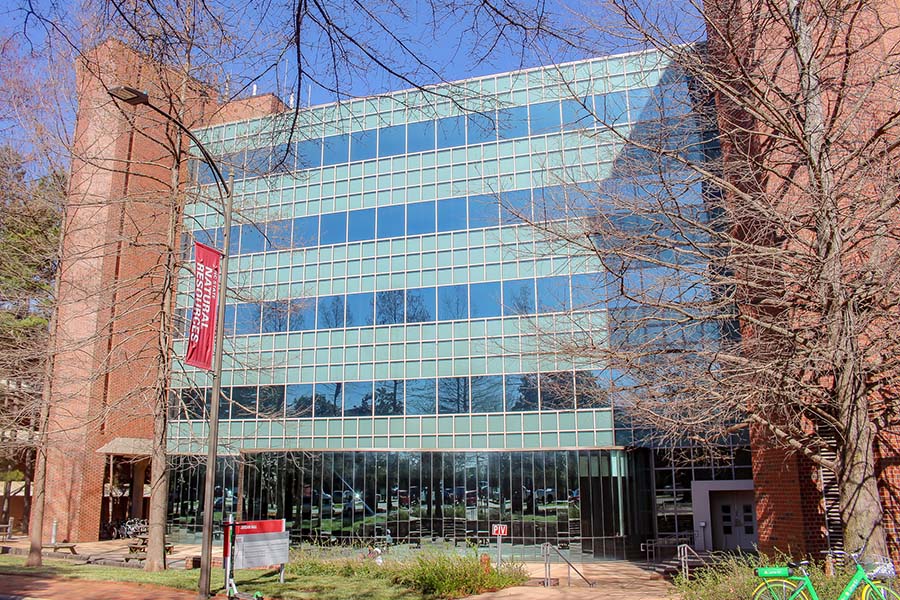 This imposing contemporary structure of reinforced concrete, brick and green-tinted glass is named for Rupert Byrd Jordan, Jr., Robert B. Jordan III, Jack B. Jordan and Irene Eugenia Jordan Ussery. Establishing the family tradition of public service was R. B. Jordan, Jr. He developed the Jordan Lumber Company in Mt. Gilead and served as county commissioner and town councilman. All of his children went to NC State.
Robert B. Jordan III helped establish Jordan Hall, which was then called the Natural Resources Center. An NC State graduate of 1954 with honors in forestry, he later became president of the Forestry Foundation. Among his honors, he was named NC State's Outstanding Young Alumnus in 1966.
Jack Jordan served as chairman of the University's Endowment Board from 1983 to 1992. Genie Jordan Ussery was instrumental in the early development of the women's sports program at NC State. She was the first captain of the varsity women's basketball team and was the first woman to score a basket in competition in Reynolds Coliseum.
Campus Buildings
Campus Map