Building Address: 1052 William Moore Drive (show on map)
Building Abbreviation: TAC
Building Number: 300C
Precinct: West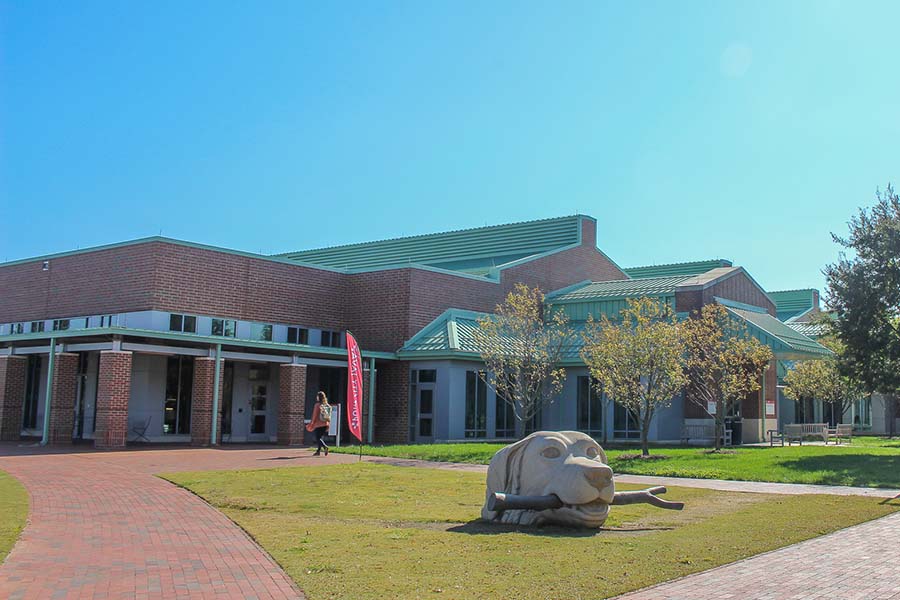 Philanthropist Randall B. Terry, Jr. had a vision of a spacious and welcoming veterinary medical center that would be a national model of excellence. The goal was to ensure compassionate and leading-edge specialty health care for companion animals by surrounding a dedicated staff with advanced medical facilities and state of the art diagnostic and treatment technologies.
This goal has been achieved with the opening of the Randall B. Terry, Jr. Companion Animal Veterinary Medical Center. At 110,000-square feet, the Terry Center is one of the nation's largest veterinary hospitals and is more than twice the size of the original Small Animal Veterinary Teaching Hospital. When it began operating in 1983, the Small Animal VTH had a planned capacity of 12,000 cases. Today our clinicians annually examine, diagnose, and treat more than 20,000 patients.
With a focus on patient care, client comfort, and staff efficiency, the Terry Center is designed to help clinicians exceed client and referring veterinarian expectations for state-of-the-art specialty health care. Our mission is to partner with veterinarians and provide excellent and compassionate medical care; advance the veterinary profession through medical innovation and clinical research; and prepare the next generation of veterinarians and veterinary research scientists.
Campus Buildings
Campus Map