Building Address: 2241 Dunn Avenue, 210 Jensen Drive (show on map)
Building Abbreviation: TPS
Building Number: 105
Precinct: Central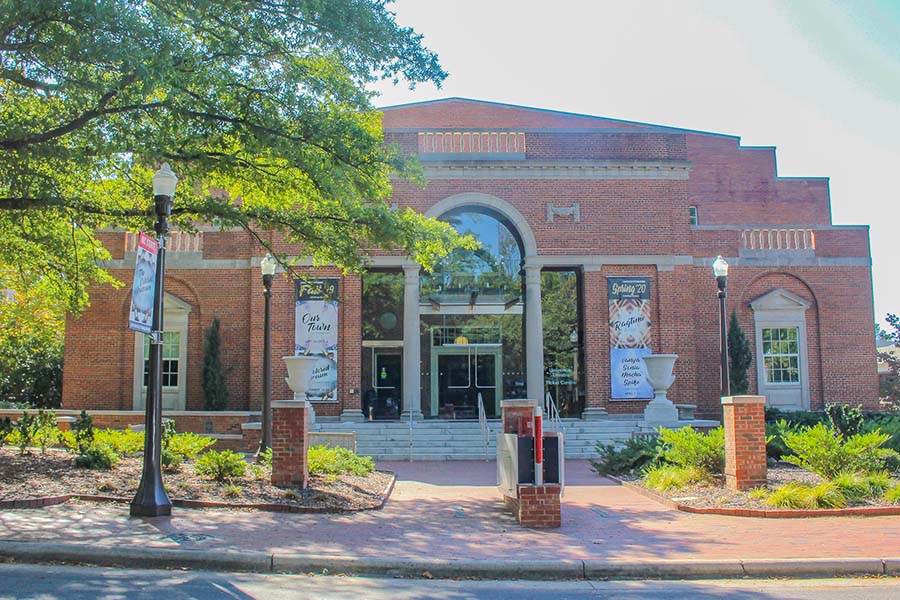 Designed by renowned New York architect Hobart B. Upjohn and built in 1924, Thompson Gymnasium was the first athletic facility of its kind in the Southeast, featuring two gyms, an indoor swimming pool and an elevated indoor track. Upjohn was the architect for several NC State buildings, including the historic chancellor's residence (now part of the Gregg Museum of Art & Design) and Brooks Hall. The building was named in memory of Frank Martin Thompson (1886-1918), a 1910 NC State engineering graduate who served as captain of both the baseball and football teams. He was killed in combat in France during World War I.
Originally, Thompson was home to all NC State athletic endeavors including physical education, intramurals and the men's basketball team. Thompson was also the center of campus social life with a myriad of activities – student dances, concerts and commencement exercises. With growth of the university, basketball games moved to Reynolds Coliseum in 1949 and physical education moved to Carmichael Gymnasium in 1963. Renamed Thompson Theatre, the gymnasium became the new home of the Crafts Center and NC State's theatre program.
In 2007, the building closed for a $16.8 million renovation, reopening in 2009 as Frank Thompson Hall. University Theatre occupies the upper level, with teaching space, a scene shop, costume shop, dressing rooms, green room, offices and two performance spaces (the 192-seat Titmus Theatre and the 103-seat Kennedy-McIlwee Studio Theatre). The Crafts Center is located on the lower level, and features studios and class space.
Campus Buildings
Campus Map