Building Address: 1220 Varsity Drive (show on map)
Building Abbreviation: WBS
Building Number: 131
Precinct: South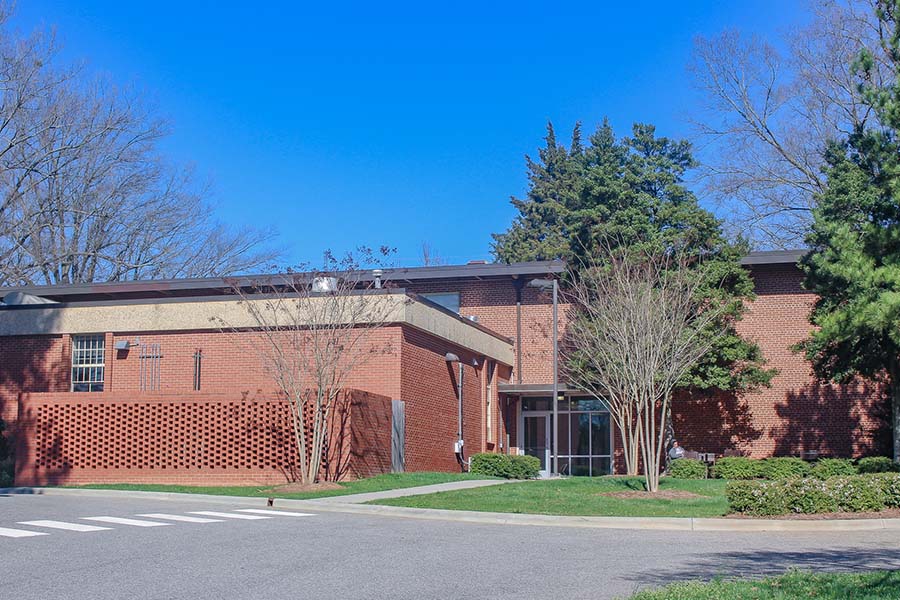 The Fifties-era building first housed the original TV station for the University, then known as North Carolina State College. For many years it was part of the University of North Carolina Television Network. It was returned to NC State when UNC-TV consolidated their operations in Research Triangle Park. The cable head-end for Time Warner channel 18, operated by Cooperating Raleigh Colleges was also located here along with the TV studio that was used for television classes taught by the Department of Communication, CHASS.
After that it housed the staff of Creative Services, a multimedia production team. In 2010 Creative Services was incorporated into University Communications and relocated to the Butler Communciation Services Building.
Western Boulevard Business Operations now occupies this building.
Campus Buildings
Campus Map