Building Address: 2620 Wolf Village Way (show on map)
Building Abbreviation: EHS
Building Number: 210
Precinct: Central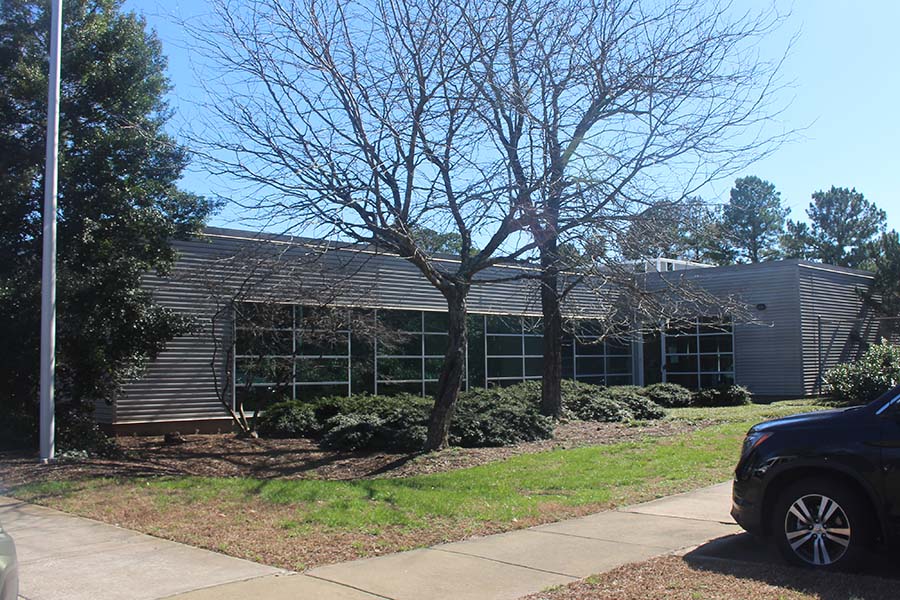 The EH&S Center is located directly behind the Administrative Services building off Sullivan Drive. The Center is staffed by professionals in radiation safety, industrial hygiene, environmental affairs, and health and safety. The staff administers and implements occupational health and safety policies on campus and manages the hazardous waste collection and disposal programs.
The Environmental Health and Safety Center and Public Safety Center are part of the Leffler Environmental Health and Public Safety Complex named for Charles D. Leffler, Vice Chancellor Emeritus for Finance and Administration. Vice Chancellor Leffler retired in 2015 after 31 years of service to NC State. He enhanced community relationships and strengthened security measures for campus by developing a more sophisticated environmental health and public safety program at the university.
The NC State Alumni Association also recognized Vice Chancellor Leffler with the Honorary Alumnus Award in 2015, citing his longtime dedication to the university's best interests.
Campus Buildings
Campus Map